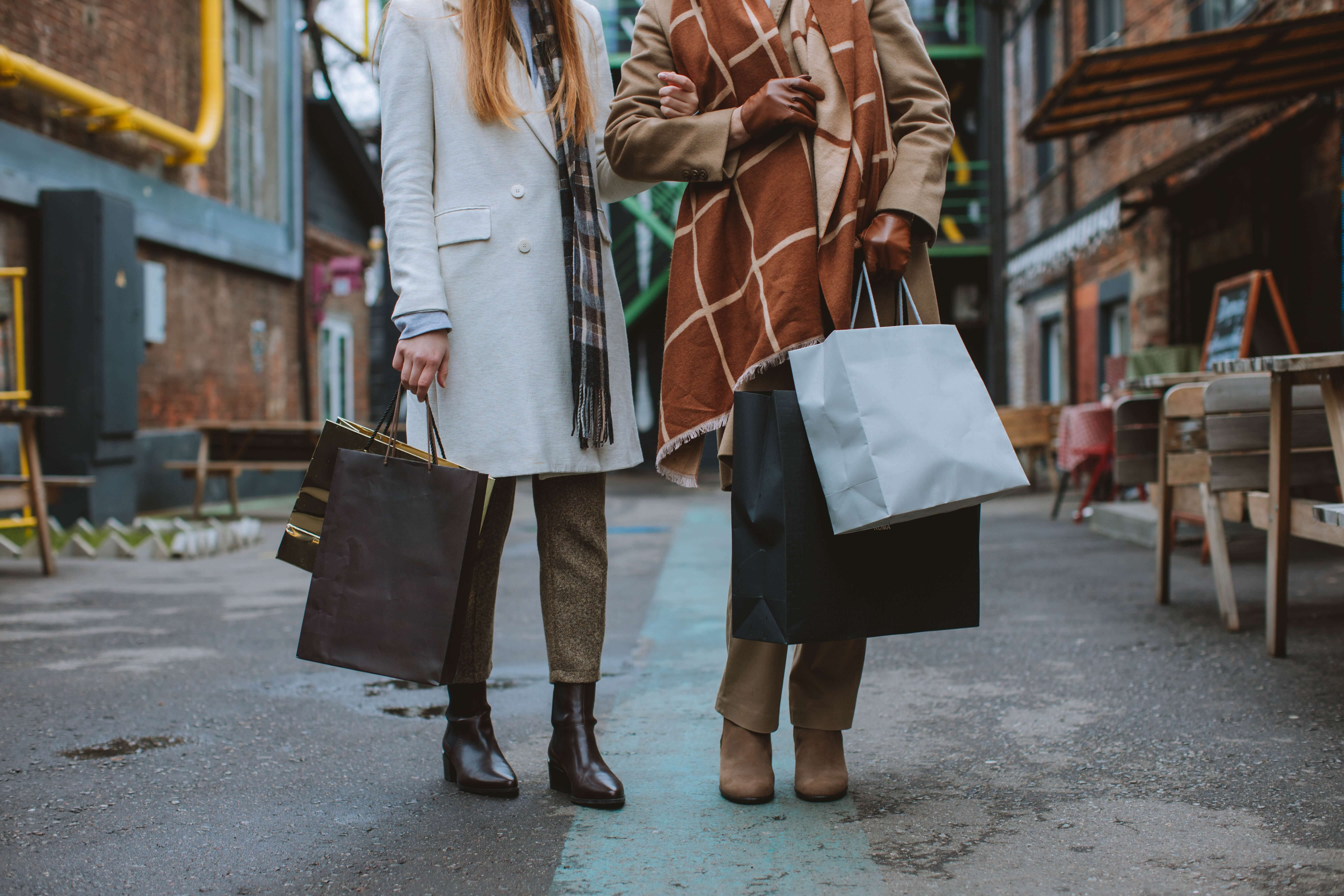 The holiday season brings some of the year's biggest shopping days, including Black Friday and Small Business Saturday. With some of the season's lowest prices and special offers, it's a great chance to stock up on your favorites and check off the gifts on your shopping list.
The Big Benefits of Shopping Small
Want to avoid the crowds of the mall and the chaos of big box stores? Shop local small businesses! Not only does it help keep your holiday shopping experience stress-free, but it also helps support the wonderful businesses around Baltimore and boost our local economy. Shopping small has a big impact on our community.
Each year, Small Business Saturday follows Black Friday. On this day, everyone is encouraged to "shop small" and honor the contributions of small businesses. The first Small Business Saturday was held in 2010, and it was such a success that it was passed as a Senate resolution in 2011. Now, neighborhoods around the country champion their local businesses on this important day.
Holiday Shopping Events in Baltimore
Local businesses are teaming up to host some fun events to enjoy while you shop this Black Friday and Small Business Saturday.
Black Friday
Sip on hot chocolate and enjoy live music while you shop Harbor East stores during the Harbor East Holiday Haul from 11am – 4pm on Black Friday. If you're one of the first 100 people to check in, you'll receive a complimentary seasonal drink from James Joyce. Just don't forget to RSVP.
Need to unwind after a hectic morning of holiday shopping? Head to a Black Friday event at Max's Taphouse in Fells Point to choose from an impressive selection of 20+ rare stouts and porters. They'll be serving drinks all day until 10:30pm, so you can stop by whenever you're done your shopping.
If you're craving that classic holiday market vibe, shop a festive wonderland at the Inner Harbor Christmas Village. This holiday market is an amazing place to shop for gifts, thanks to 55 local small businesses, makers, and international vendors. If you cannot make it on Black Friday, don't worry: the market will be open daily from November 19th to Christmas Eve.
Small Business Saturday
The Hampden Village Merchant Association is hosting a fun Small Business Saturday program. Guests can participate in a "passport" activity, where shopping is rewarded with gift basket raffle entries. You could win gift cards and goodies from some top local retailers, so don't miss it!
While you're in Hampden, swing by the Mill Centre to peruse a selection of handmade and unique gifts at the Shop Small Art Crawl from 10am – 5pm. Local artists including jewelry makers, photographers, artists, and more will be selling their creations.
Early risers, head to Waverly starting at 6am. You'll get to experience Opening Day of the 32nd Street Farmers Market's winter season and support Baltimore's artisans, growers, and creators by shopping locally-made goods.
If you'd prefer to avoid the hustle and bustle of a large market, check out the Mini Small Biz Saturday Market from 10am – 3pm at R. House in Remington. Visitors can shop from a carefully-curated selection of local vendors including fiber arts, sustainable candles, and more.
Highlandtown is also hosting two exciting Small Business Saturday events. First, swing by High Grounds for free coffee to fuel up before a busy shopping day. After, join along for a tour of Highlandtown and get to know the amazing retailers, eateries, and small businesses that call Main Street home. You'll also want to visit Night Owl Gallery between 10am – 5pm to shop one-of-a-kind gifts from the Arts District.
The festivities continue at the Small Business Saturday Pop-up in Brewer's Hill, hosted by Studio10TEN10. Explore gifts from 10 incredible Baltimore makers including Miss Sugafoot and Charm City Cigars.
Up in White Marsh, The Avenue will be transformed into a Shop Small extravaganza from noon until 5pm. Over 60 Charm city vendors are setting up shop, so there's sure to be something for everyone.
Happy Shopping!
We're grateful for all the amazing Baltimore businesses that make our community special. We hope you have a fun weekend of shopping, Spinnaker Residents. If you take a photo of your haul, share it with us on social media, @SpinnakerBayApts.