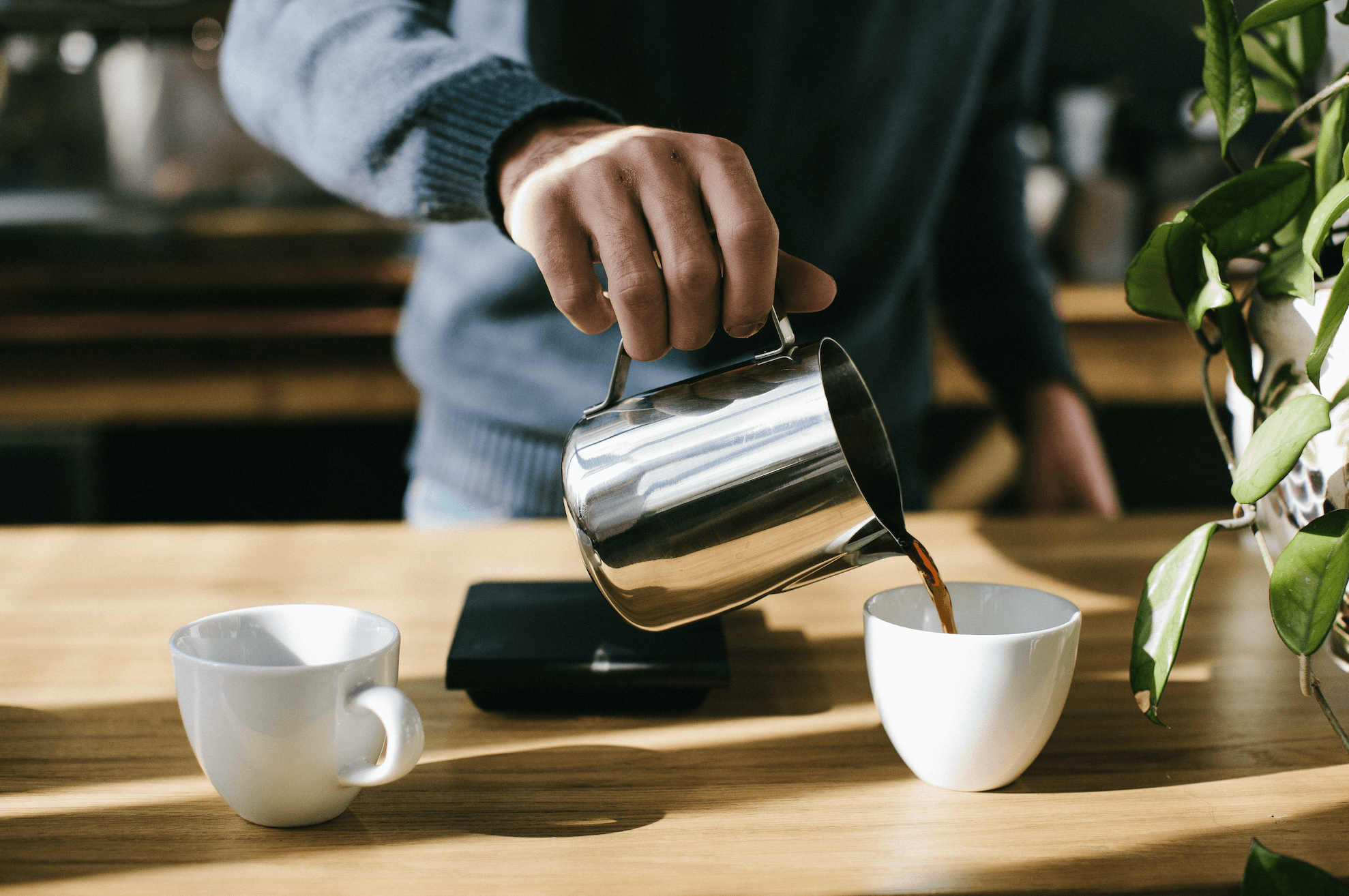 Coffee lovers, rejoice—Friday, September 29, is National Coffee Day! There's nothing quite like a fresh cup of morning brew, and here in Baltimore, we're lucky to have so many options available to us. Let's take a look at the best places to get coffee in Baltimore for National Coffee Day and beyond!
Ceremony Coffee
It doesn't get more artisanal than Ceremony Coffee in Harbor Point. Whether you're looking for a bag of single origin beans, a Cortado, or just a simple cup of coffee, Ceremony has got you covered. Be sure to try their White Shakerato for a special treat.
Kneads Bakeshop
Relatively new to the Baltimore coffee scene is Kneads in Harbor East. Their large, elegant space makes it the perfect place to grab a cup of Joe with a friend for National Coffee Day. From Espressos, to Americanos, to Lattes, Kneads has got you covered. You'll definitely want to pair your coffee with one of their gourmet donuts!
Pitango Bakery Cafe
When you think of Pitango, you may think gelato, but did you know they also have a cafe just down the street in Fells Point? The Pitango Bakery Cafe offers a beautiful view of the harbor, and you can enjoy it while sipping a hand-crafted caffeinated beverage. From a Macchiato to a Cafe au Lait, Pitango's coffee is truly something to be savored. You can even take home one of their house blends of beans.
Order and Chaos
If you enjoy good design and a modern aesthetic, then you'll definitely want to check out Order and Chaos in Federal Hill. It's connected to, and run by, an advertising agency, and you can even see into their unique office space from the shop. Their bold vibe matches their bold coffee flavors, like their Pumpkin Cheesecake Latte, or Peach Cobbler Latte.
Artifact Coffee
You'll want to bring a friend to Artifact Coffee in Hampden for National Coffee Day. While you chat, you can share a Chemex of Ethiopian coffee. If lattes are more your style, then be sure to try the Lavender Latte, made with fresh local lavender from Star Bright Farm.
Cafe Dear Leon
Cafe Dear Leon in Canton is a true neighborhood favorite. Depending on when you go, you may have to wait in line, but it will be worth the wait! Their Pumpkin Spiced Latte, or PSL, simply cannot be beat, and who doesn't love a good Flat White? While you're there, be sure to pick up one of their delectable pastries!
Celebrating National Coffee Day
However you choose to celebrate National Coffee Day this September 29, be sure to tag us with your favorite cup of Joe, @SpinnakerBayApts.