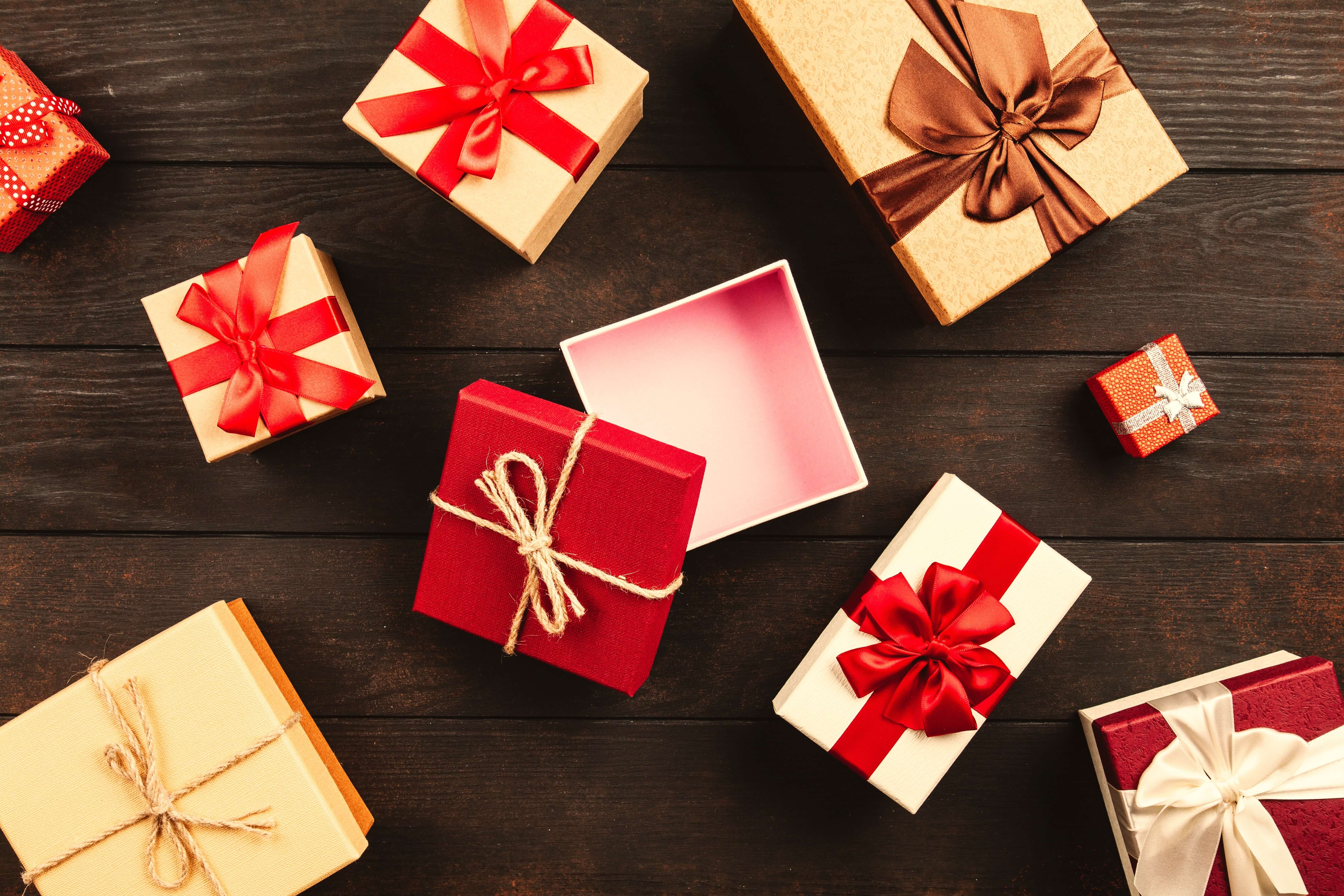 Your social media feed might be flooded with Amazon gift guides, but shopping local is the way to go. Baltimore is home to countless small businesses with locally-made goods that make amazing gifts. You won't have to worry about shipping delays, and you can feel good knowing your holiday shopping is giving back to your community.
Charm City Gift Guide
These local businesses have something for everyone on your list.
For the Sweet Tooth
You can never go wrong with a sweet treat during the holidays. Balti'Marons has over 175 flavors of macarons, most of which are gluten-free. A gift box with seasonal macarons, including Spiked Eggnog and Peppermint Mocha, is a great gift for anyone with a sweet tooth. Or, try a decadent caramel apple from Lisa Anne's. They ship to multiple states, so you can send a taste of Baltimore to loved ones near and far.
A classic box of chocolates is always a hit, too. Charm City Chocolate has an array of gorgeously-packaged chocolate samplers like this Holiday Festive Truffle Box.
For The Foodie
The Seasoned Olive has specialty olive oils, balsamic vinegar, and other gourmet goods. They also offer a monthly subscription, for a gift that keeps on giving. Food lovers will also appreciate a delicious infused honey from Hon's Honey. This incredible company supports women survivors of trauma with employment, development programs, counseling, and more.
Experiences always make excellent gifts, too. Get your favorite foodie a certificate for a cooking class at Schola. Their fun, hands-on cooking classes can teach them how to chef up anything from holiday cookies to Spanish tapas.
For Anyone Who Loves Self-Care
Encourage your loved ones to treat themselves with a self-care themed gift.
Who doesn't love a little aromatherapy? SoBotanical's essential oils, skincare, and haircare products make a luxurious gift. Each product is hand-crafted in small batches right here in Baltimore.
You can never have too many notebooks. Beautiful (and customizable!) carved notebooks and planners from Drama Mama Bookshop are a thoughtful present for anyone who wants to start journaling this year.
For The Friend Who Already Has Everything
We all have that one friend or family member who is tricky to shop for. Don't worry – you can find something they'll love at one of Baltimore's boutiques, like Brightside Boutique. From cute novelty ornaments (like this stick of butter) to unique jewelry, there are plenty of options to pick from. Best Day Ever is also a fantastic gift shop to check out. The store has a big selection of lifestyle and home goods.
Small business owner Erin Dayhaw makes super giftable stickers, jewelry, and more, all with a touch of whimsy. These Maryland-themed drink stirrers make for a fun Charm City gift!
For The Beverage Connoisseur
If you need a bottle of wine to bring as a hostess gift or for your holiday family dinner, look no further than Bin 604 Wines. The store has a carefully-curated selection of wines to suit any palette.
A bag of fresh coffee beans is a great gift for the caffeine craver in your life. They're sure to find a new favorite brew with a sampler from Black Acres Coffee. Their holiday bundles include sample packs of seasonal roasts, merch, and coffee accessories.
Time to Get Shopping!
We hope this guide helps you with your holiday shopping, Spinnaker Bay residents! Wishing you and your loved ones a happy, healthy holiday season.