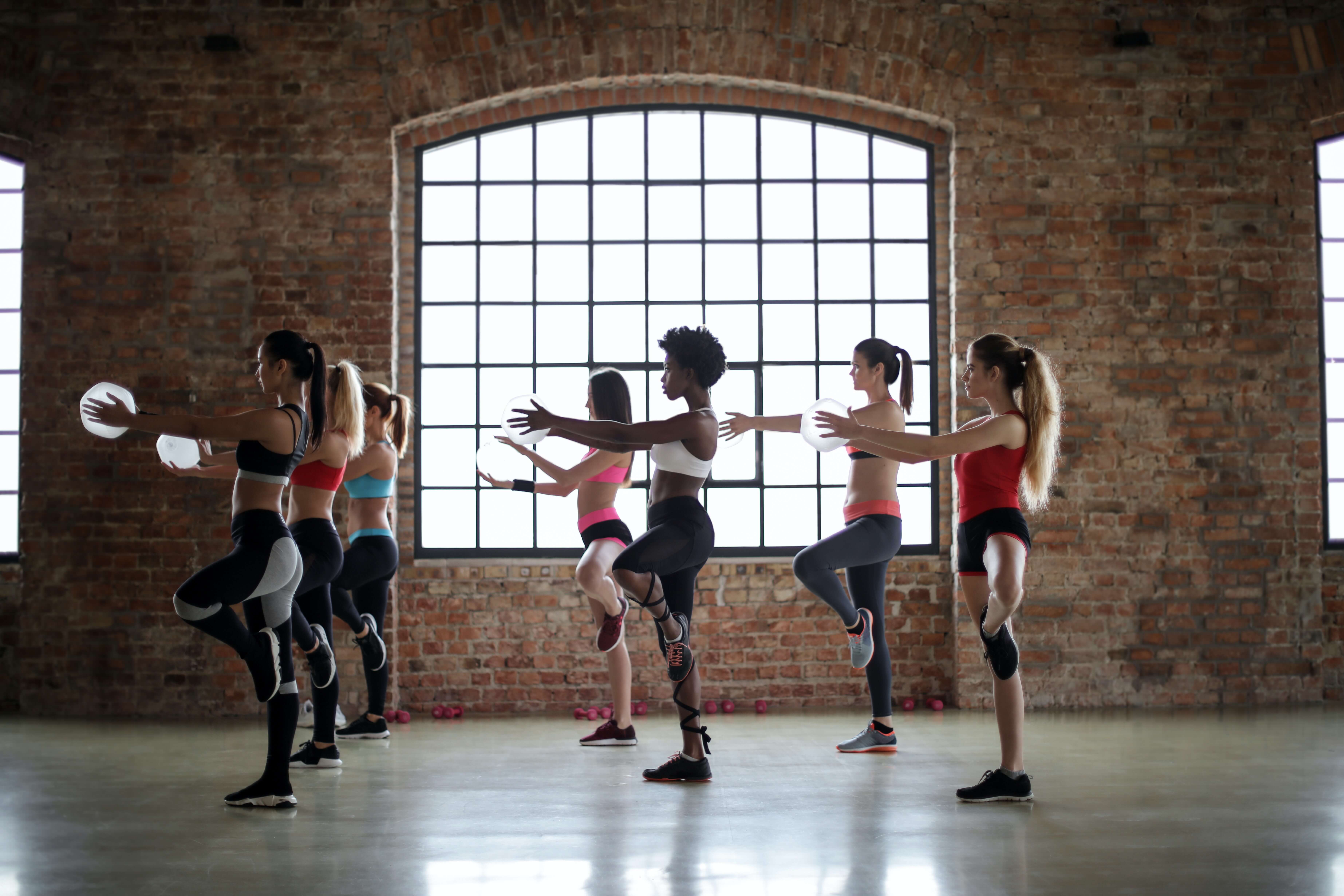 If your New Year's resolution includes prioritizing your fitness, we have a few great recommendations for you! Baltimore is home to lots of incredible gyms, group exercise classes, and other wellness-centered activities. Whether you're already a gym rat, or you're new to the fitness scene, there's an option for you.
Fitness Favorites in Charm City
Check out these local gyms, fitness studios, and more:
Gyms
If you want the traditional gym experience, there are plenty of great gyms here in Baltimore, including right here in your home at Spinnaker Bay. The gym inside Spinnaker Bay is a state-of-the-art fitness center featuring Precor cardio equipment. If you want a little more, be sure to check out these Baltimore favorites:
MAC (Maryland Athletic Club), located in Harbor East, has all the perks of a gym with the added benefits of club-style programming. Members can enjoy amenities, group fitness classes, and more.
Merritt is another great local gym with various locations throughout the city. Plus, they were voted "Baltimore's Best Gym" in 2021. Be sure to check out their group fitness classes, and don't miss the rooftop pool in Canton this summer.
Downtown, Grind is perfect for anyone who prefers lifting or plans to work with a personal trainer. In addition to their open gym with tons of equipment, they have a sauna, nutrition courses, and even a barbershop.
Cycling
Cycling classes are an increasingly popular way to work out. You get all the health benefits of a long bike ride with the convenience of a studio class. REV Cycle in Brewers Hill offers two kinds of signature classes, REV45–a standard cycling class–and REVBlast, which incorporates whole-body exercises.
Resistance Cycle in Harbor Point is another highly-rated spin studio, with 45-minute classes that combine resistance cycling and upper body toning.
Pilates
Pilates is another great way to get your body moving in the new year. Here in Charm City, you can try it for yourself at Pilates House, located in Fells Point. The studio offers a wide variety of pilates classes from the fundamentals all the way up to an intense flow. They also have heated classes to really get your sweat on.
Yoga
Looking for a workout that's good for mind and body alike? Try a class at Breathing Dragon Yoga in Harbor Point. They offer hot yoga classes for students of all skill ranges, so it's the perfect place to get some movement in. If you want to start your yoga journey at home, try a virtual yoga class. Jessica Hensley Yoga and Yoga Works both offer livestream classes that you can take from the comfort of your Spinnaker Bay apartment home.
HIIT
HIIT (high-intensity interval training) makes use of quick, repeated circuits to build strength and condition the body. One popular group class is F45 in Fells Point, which packs plenty of heart-pumping movements into one 45-minute class.
You can also check out Peak in Highlandtown, a locally-owned fitness studio that utilizes interval training.
Get Moving
Here's to a healthy and happy 2023! Good luck with all of your New Year's resolutions. If you try out a new fitness class, or sign up for one of these gyms, share your experience with us on social media @SpinnakerBayApts. We're rooting for you!