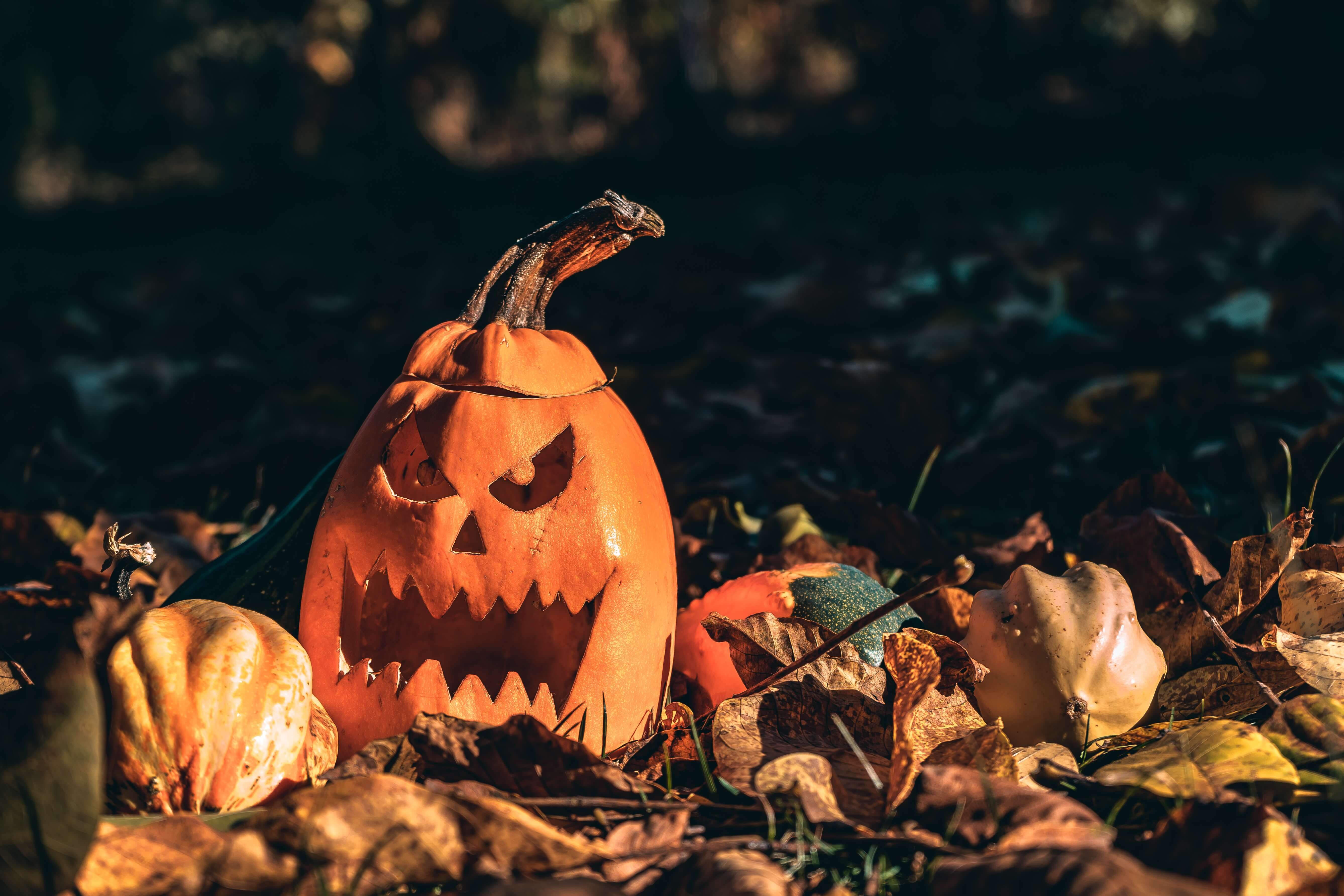 Halloween is a magical time of year when, for one night, we can pretend to be someone or something else, let loose, and have an amazing time. There's no better place to escape into this fantasy than Baltimore, a city that prides itself on its numerous Halloween celebrations. So whether you're looking to enjoy the changing seasons or dance the night away, Baltimore has something for you!
Spooky Science
On October 21, Maryland Science Center hosts Spooky Science, an event filled with spooktacular science fun! Experiment with ghoulishly glowing lights, cast a spine-tingling shadow, and more. All of these fun activities are free with the cost of admission, and completely free if you are a member.
Great Halloween Lantern Parade & Festival
The 2023 Great Halloween Lantern Parade & Festival, hosted by Patterson Park will take place on October 21 and features a packed, all-day slate of events! From a costume contest during the day, to the magical lantern parade at night, this beautiful event has everything you love about Halloween in one place.
Halloween Celebration at American Visionary Art Museum
On October 26, visit the American Visionary Art Museum to experience the annual Free Fall Halloween Celebration. While you're there, let your creativity run wild by creating your own mini monster!
Halloween Rally: Glow Edition
Halloween is one of the best party holidays of the year, and on October 27, get ready for the Halloween Rally: Glow Edition at Power Plant Live! Tickets are limited, so act soon if you want access to this heart-pounding, EDM-filled party.
Spooky Square Dance & Haunted Honky Tonk
On October 27, the BMI dares to combine Halloween and square dancing into a night of old school, country fun. Come join the Spooky Square Dance & Haunted Honky Tonk and two-step to your heart's delight as you admire everyone's costumes, overlook Baltimore, and enjoy some food and drink. Doors open at 6pm, so put on your dancin' boots and come for a good time!
Baltimore Bike Party
Nothing goes together like a bike ride followed by some delicious craft beverages, and on October 27, this combination will become a reality at the Baltimore Bike Party. Take part in this costumed ride through the city, and then unwind with an afterparty Union Craft Brewing & the Union Collective featuring craft beers, wine, coffee, cocktails, and food!
Ottobar Halloween Market
This year marks the fourth annual Halloween Market from Ottobar, featuring 30+ vendors as well as Halloween cocktails. If you're looking for a relaxing way to spend your Halloweekend, then come to Ottobar on October 28!
Sugar Skulls Workshop
Let your artistic side out on October 28 with the Pariah Brewing Company as they host their amazing Sugar Skulls Workshop. This workshop allows you to discover the fascinating history of Mexican sugar skulls as you paint your very own. Take this vibrant work of art home with you, or give it to someone as a gift.
Halloweekend Open Bar
On October 28, beginning at 10pm, Barcocina will host a Halloweekend Open Bar lasting for two hours for the price of only $40. Come dressed in your best costume and take advantage of this awesome deal!
Halloween Yacht Party
On October 28, get ready to live big and party on a yacht at the Baltimore Halloween at the Black Pearl Yacht Party Cruise! Come dressed up and ready to dance the night away at this event hosted by VIP Nightlife and BAL Nightlife. Tickets are limited, so act now to get access and enjoy the three festive decks and the two live DJs.
Halloween Bar Crawl
When it comes to Halloween, it usually goes that the more is the merrier, so get ready to experience the "more" on October 28 at the Fells Point Baltimore Halloween Bar Crawl. Experience 10+ bars complete with DJs, live music, and drink specials at this party like no other.
Zoo Boo
Taking place October 28 & 29, the Maryland Zoo's 40th annual Zoo Boo provides fun for people of all ages. Enjoy a day full of exciting games, fun prizes, contests, live entertainment, and trick-or-treating as you experience the wonders of the Maryland Zoo.
Bone Chilling Brunch
Come to Fells Point on October 29 to enjoy Halloween Brunch On Point, a festive brunch that is a great time for people of all ages. Enjoy a delicious $25 bottomless brunch as you get in the Halloween spirit, and kids in costume eat free!
The Spookiest Time of the Year
Whether you're looking for a Halloween full of exciting parties or a Halloween full of relaxing, fall activities, Baltimore has something for all Spinnaker residents to enjoy. So get ready for candy, frights, and fun as you enjoy this wonderfully spooky holiday in Baltimore!