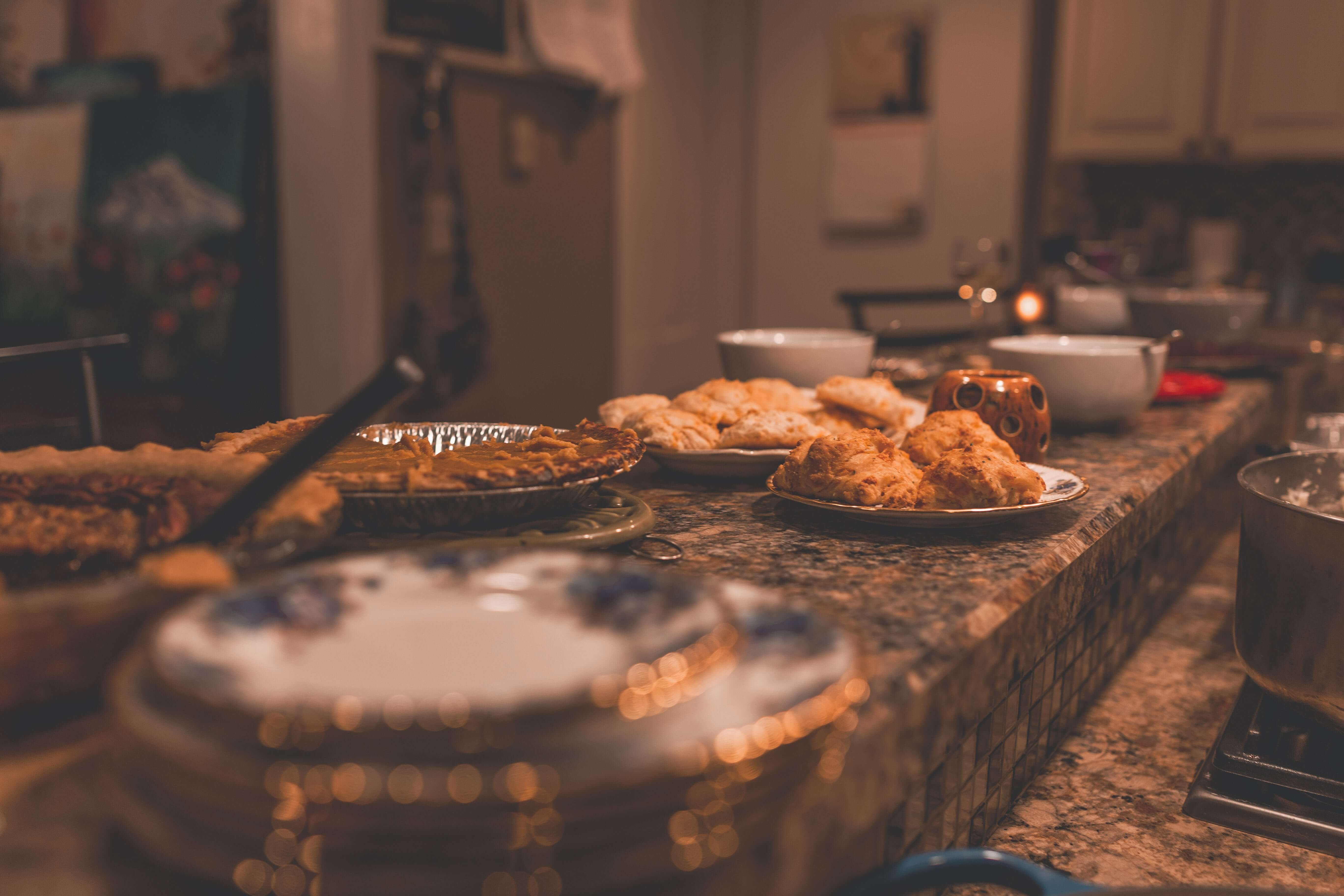 Everyone loves a good Thanksgiving meal. Turkey, stuffing, and cranberry sauce are all November staples, but cooking all of them can be a lot of work. Luckily, Baltimore has many Thanksgiving feast takeout and dine-in options for those looking for a more relaxing Thanksgiving.
Meticulously Made Meals
Sally O's in Highlandtown is offering a wide array of pies and sides to add depth to any thanksgiving lineup. The sides feed up to 4 people and include staples, such as mashed potatoes and mac & cheese. Order before Monday, November 20th to make sure your sides are ready on time to complement the turkey!
If you're looking for a full, ready-to-eat meal this Thanksgiving, check out Mama's On the Half Shell in Canton! Available for pick up November 20-23, Mama's Full Thanksgiving Feast features roasted turkey, honey glazed ham, mashed potatoes, gravy, green beans, cranberry sauce, and buttered corn bread.
With various locations throughout Baltimore, Atwater's can help you deliver a memorable Thanksgiving no matter where your celebration is. They offer everything from full turkey dinners to homemade jams, so no matter your Thanksgiving needs, Atwater's has you covered!
Little Havana in Federal Hill may be known for their unique Cuban food-fare, but they can also put together an amazing, classic Thanksgiving meal. Select one of their many packages, including vegetarian options, for a hearty meal you won't forget!
SoBo Cafe is a locally owned, women-led institution in Federal Hill that has been a local favorite for a decade, and they want to help you put together the best Thanksgiving feast you possibly can with one of their prepared meals! Make this local staple a staple in your Thanksgiving tradition.
Spend less time in the kitchen and more time with friends & family by getting a Thanksgiving meal-to-go from Kneads Bake Shop in Harbor East. Feed up to 10 of your loved ones with their Thanksgiving Feast Dinner package.
Roland Park's Corner Pantry, operated by the decorated Neill & Emily Howell, also has a wide array of take-out dining options available for Thanksgiving. From their amazing scotch eggs, to their turkey fresh from Albright farms, Corner Pantry has something for everyone to enjoy this holiday.
Delectable Desserts
Cafe Dear Leon, located in Canton, is offering pick-up desserts November 21st and 22nd! Their delicious creations, such as the Hazelnut Apple Tart and their Pecan Tart, are a wonderful addition to any Thanksgiving feast.
Sacre Sucre is celebrating a new home in Fells Point, and what better way to help them celebrate than by ordering one of their Thanksgiving dessert specials? Pre-order now to get some guaranteed crowd-pleasing croissants!
The Charmery believes in the power of gratitude, and there is no better way to show your gratitude to your loved ones than by sweetening up the holiday spread with one of their ready-to-eat desserts! Make sure everyone is happy by getting one of their ice cream pies.
Delicious Dine-In
Sometimes, getting out of the house is the best way to celebrate Thanksgiving, and if that's the case, check out the Four Seasons Hotel's Thanksgiving Day Brunch. Hotel guests and locals are invited to enjoy this gourmet spread, which includes Thanksgiving classics such as turkey, as well as a raw bar and a deluxe sushi station.
Another great dine-in option is the Rusty Scupper, which will host a Thanksgiving Day buffet, complete with traditional dishes and so much more. Reservations are required and limited, so act soon.
A Truly Terrific Turkey Day
Whether you're looking to pick up dessert, enjoy a ready-to-eat meal at home, or dine out with the family, Baltimore has something for all Spinnaker residents to enjoy this Thanksgiving. So find your loosest fitting jeans, load up on turkey, and have a terrific day!