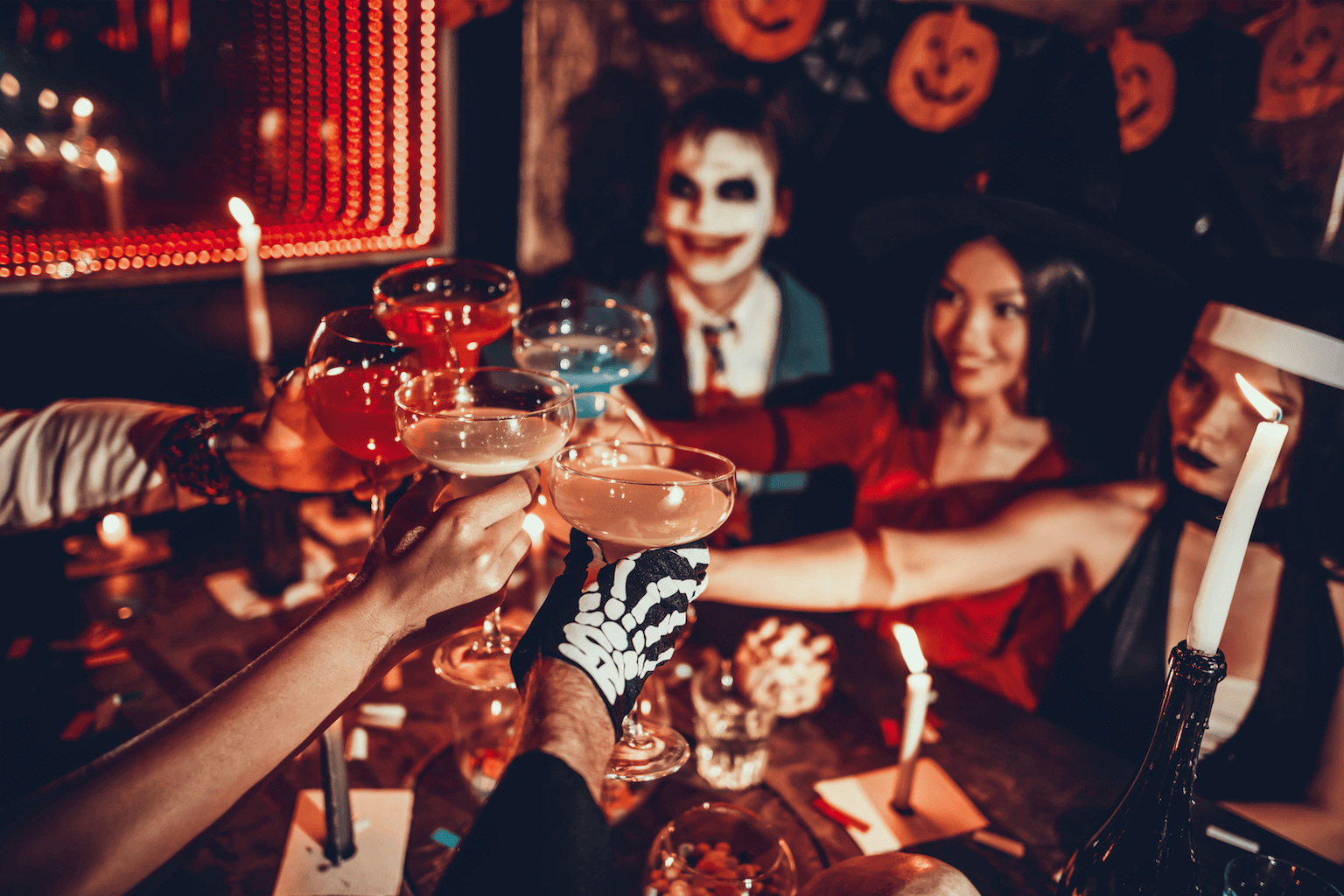 Spinnaker Bay residents, it's October, and you know what that means! Baltimore is gearing up for the best Spooky Season events around! Whether you love Halloween or not, there are so many fun fall activities to participate in.
Halloween originated about 2,000 years ago by the Celtic people in Europe. During the end of their harvest year, they would light large bonfires to try and communicate with the dead.
Now, you may be wondering where the bats and jack-o-lanterns came from. Because thousands of bugs were drawn to these Celtic bonfires, bats would follow to devour an easy meal! As for the jack-o-lanterns, there was a wave of Irish immigrants that brought their superstitions with them, which includes carved turnips, potatoes, and beets.
Carving pumpkins, decorating with ghosts and bats and spiders and trick-or-treating, are all modernized versions of a very old tradition! Check out some spooky and sweet October activities here!
Launch and Learn: Mysterious Maryland is an online event on October 14! This virtual activity explores the strange sightings and unique history of Maryland in the light of spooky season!
Join the SOBO Halloween Bash for a grand ole time the Saturday before Halloween. This family-friendly Halloween Bash includes live music, food trucks, beer and wine, and games for all ages!
Garden Glow, A Ladew Tradition of Illuminating Fun, is going on its 4th year at the Ladew Topiary Gardens. Creative jack-o-lanterns, live music, along with delicious foods will keep you, your family and friends feeling all the fall vibes!
The Day of the Dead Festival and Parade is bringing the annual tradition of this Mexican celebration right to the streets of Baltimore. Get dressed up, paint your face, and celebrate the day of the dead with dance performances, traditional art pieces, Catrina Puppets and a mariachi band.
Exercise and costumes? What could be more fun? Sign up for the Bike Party: Halloween Ride at St. Mary's Park to enjoy a bike ride parade, fun costumes, and photo booths!
On Saturday, October 23, the Lantern Parade is back in action! Marching down Patterson Park, illuminating floats, stilt-walkers, and bands will take to the streets. Check out their costume contest to compete for the spookiest, prettiest, and wildest costumes in Baltimore!
The 10th Annual DK Pumpkin Fest is a casual neighborhood bar, ready to get your spooky season started off with a bang! Don't Know Tavern is located in Federal Hill and is hosting this event on October 20 at 5 pm.
Fern & Folk has partnered up with Mobtown Brewing to host a night of potting plants and drinks! 3 handmade concrete mini pots, 4 desert plants, soil, and 2 beers make up this wonderful Spooky Pot your own Plants Night.
Register for the Official Halloween Bar Crawl. DJs and entertainment at select venues, 50% well drinks and 25% off food, free entrance to over 5 venues, there is no way you and your friends will not live it up at Baltimore Halloween Bar Crawl on October 31.
The Mask-erade at Barcocina is offering an open bar in addition to their general admission! Get dressed up and hit the town in your spookiest attire at Barcocina!
Happy Halloween
Baltimore is booming with opportunities to dress up and get festive for this October 2021 Spooky Season! If you do dress up in your Spinnaker Bay apartment home, be sure to tag us in your photos, @SpinnakerBayApts.