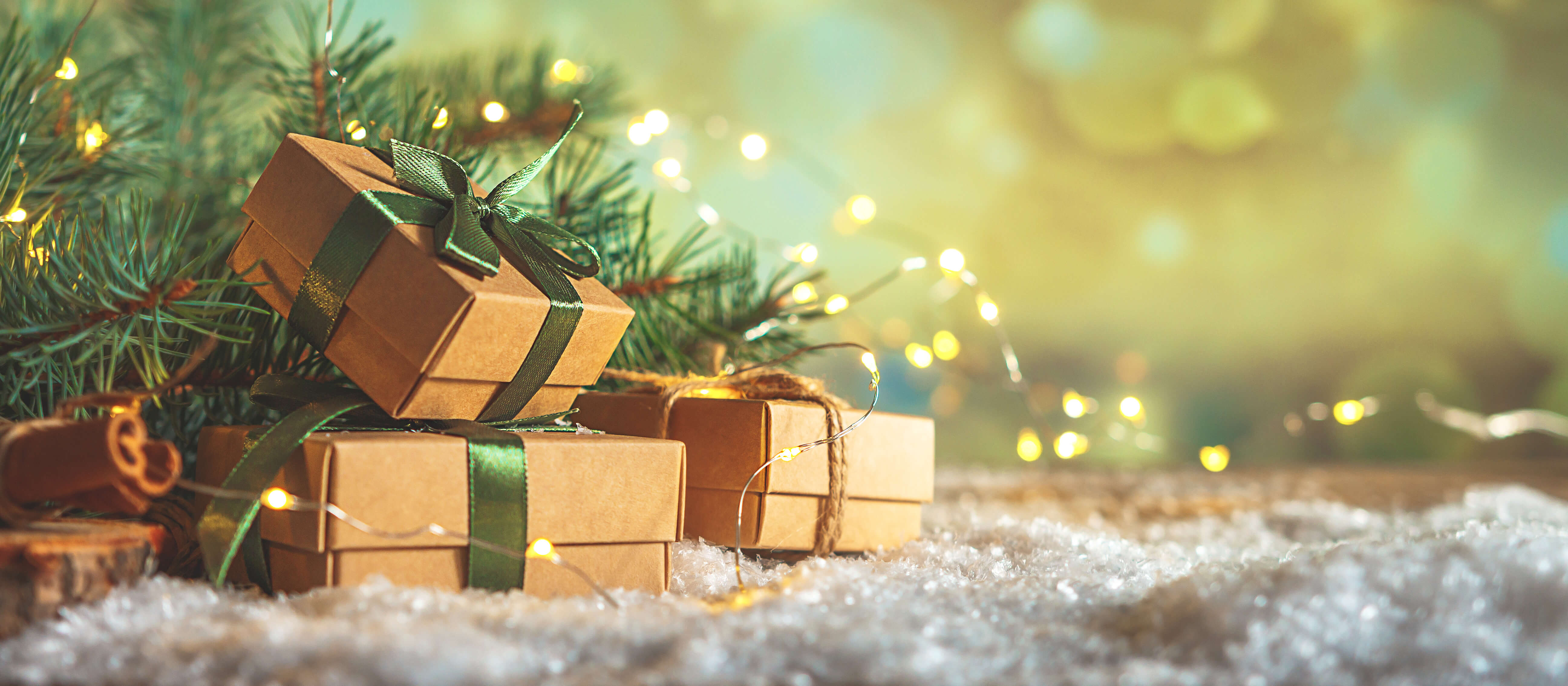 Last-minute present shopping for the Holiday season? Do not fret — right near your home at Spinnaker Bay, there are countless places for the best holiday shopping.
For the Sweet Tooth
Balti'Marons has the best local handmade french macaron you can find! With over 175 flavors and tons of colors, these French pastries are delicious and decorative for the holiday season. You can even pre-order for pick-up at their farmers market or events, making shopping even easier.
Mouth Party has sweet treats in adorable packaging! Their sea salt caramel gift bags and assorted gift boxes are filled with delectable caramels of all flavors. If you're looking for a Covid safe party treat, check out Mouth Party's individually wrapped caramels.
Lisa Anne's decadent apples are show stoppers! This month, they are featuring their holiday flavors: cinnamon apple spice, peppermint crunch apple, and the new chocolate ganache and caramel toffee apple. A dessert so pretty and sweet, you won't be able to resist. If you cannot pick one flavor, order a sampler and test your pallet.
Charm City Chocolate is simply delicious! Get your online carts ready and make sure you order their Christmastime in the City gift box, Peanut butter trees, and peppermint bark before they're gone!
For the Creative
Gift your creative friends stunning paper prints from Annie Howe Papercuts. The perfect holiday card awaits you in their store or online! The simple, yet intricate designs will take you and your family members' breath away.
Baltimore fanatic? Look no further than Tiny Dog Press. From stationary to tea towels to canvases, Tiny Dog Press has it all. Despite our technological age, there is something special about paper products.
Row House 14 has stickers, stationary sets, notebooks, pencils, and more to help you create the perfect holiday gift.
Curiosity, a store with their signature "intriguing objects for the home," has everything to create the perfect holiday atmosphere! With little trinkets and larger furniture items, Curiosity has something for you and all your friends and family!
For the Green Thumb
There is just something about succulents… you will find the most adorable potted plants and succulents at B Willow. With plants, t-shirts, mugs, and other plant paraphernalia, B. Willow makes everything for the green-thumb in your life.
At Good Neighbor Shop, minimalist and simple pots and vases are their specialty. Hanging plants, standing plants, potted plants, pedestal plants — Good Neighbor has it all.
For the Foodie
Calling all chef-wannabes! Purchase a cooking class for you and your partner, or a gift card for foodie friends and family. Schola has technique classes, regional cuisine classes, virtual private cooking classes, and even junior classes!
Cheese boards, more formally known as charcuterie, are all the rage! Bring a BonAppleCheese board to your holiday parties or purchase one as a gift! You cannot go wrong with the Sunday Funday Shareable box, the Boozy Brunch, or the Ultimate Holiday gift package.
Order the gift that keeps on giving from the Seasoned Olive. A subscription box includes two large oils or balsamics with their Herb Delight seasoning and olive plate. This gift idea will make the holiday season last for as long as possible, in the very best way!
For the Wine Aficionado
Wine during the holidays is a staple! The Wine Collective features craft wines and vermouth makers. This wine is locally crafted and served under only one roof in their Baltimore Warehouse. Taste test and purchase bottles to-go for your friends, family, and own collection. Bin 604 Wine and Spirits offers a case of the month, a hand-picked selection of the best weeknight wine packaged up for you! Coming in at $99, this is almost half the retail value — wine lovers everywhere will love this deal.
For your health-conscious friend or family member who still likes to occasionally imbibe, consider this: a natural wine monthly subscription. At Angels Ate Lemons, you can have it all. People cup, red spectrum, sans soufre, and hilma are four of the subscription boxes you can choose from!
For the Beer Lover
Pair a hoodie, scarf, or hat with one of Union Craft Brewing's beers, and you have the perfect beer-lover gift! The Gear Haus has all the beer paraphernalia you need.
Monument City Brewing Company has an extensive menu for grab-and-go beers, easing your present shopping experience. Check out coffee among friends, or 51 Rye, or Among the Pines all in 6-pack form! Don't forget to leave without a shirt or jacket from Monument!
Nepenthe Brewing Co has countless graphic t-shirts and pint glasses, as well as gift cards. Their 4-packs are all creatively named, like Glamour 4pk and Infernal Splendor, and of course, deliciously crafted.
For the Fashion Forward
Tigerlilyshop jewelry has stunning nature jewelry, wooden flower bouquets, handmade cards, and terrariums. Everything at this store is intricately made and designed.
Sassanova has the latest finds and styles. You might find something for your friends, family, and even a little present for yourself! Not only do they have adorable clothes, they have hostess gifts and stocking stuffers galore.
Brightside will bring joy and light to their hearts and wardrobes with their gifts. Their adorable, Christmas-themed candles are just waiting to burn! And their cozy socks and blankets can't wait to warm up that special someone in your life. Their trendy graphic sweatshirts are waiting to make a fashion statement!
South Moon Under has chic clothes, comfy or classy, on sale for the holiday season. Women's jewelry, shoes, dresses, and more, all from big brand names, are gifts that will excite! Men's holiday pullovers, dress jackets, button ups, and t-shirts will make any husband, brother, dad, uncle, or friend so happy!
Happy Holidays
From the Spinnaker Bay family to yours, we wish you a very happy holiday season!
If your Spinnaker Bay apartment home is decorated for the holidays, be sure to share photos of your space with us on Instagram, @SpinnakerBay.