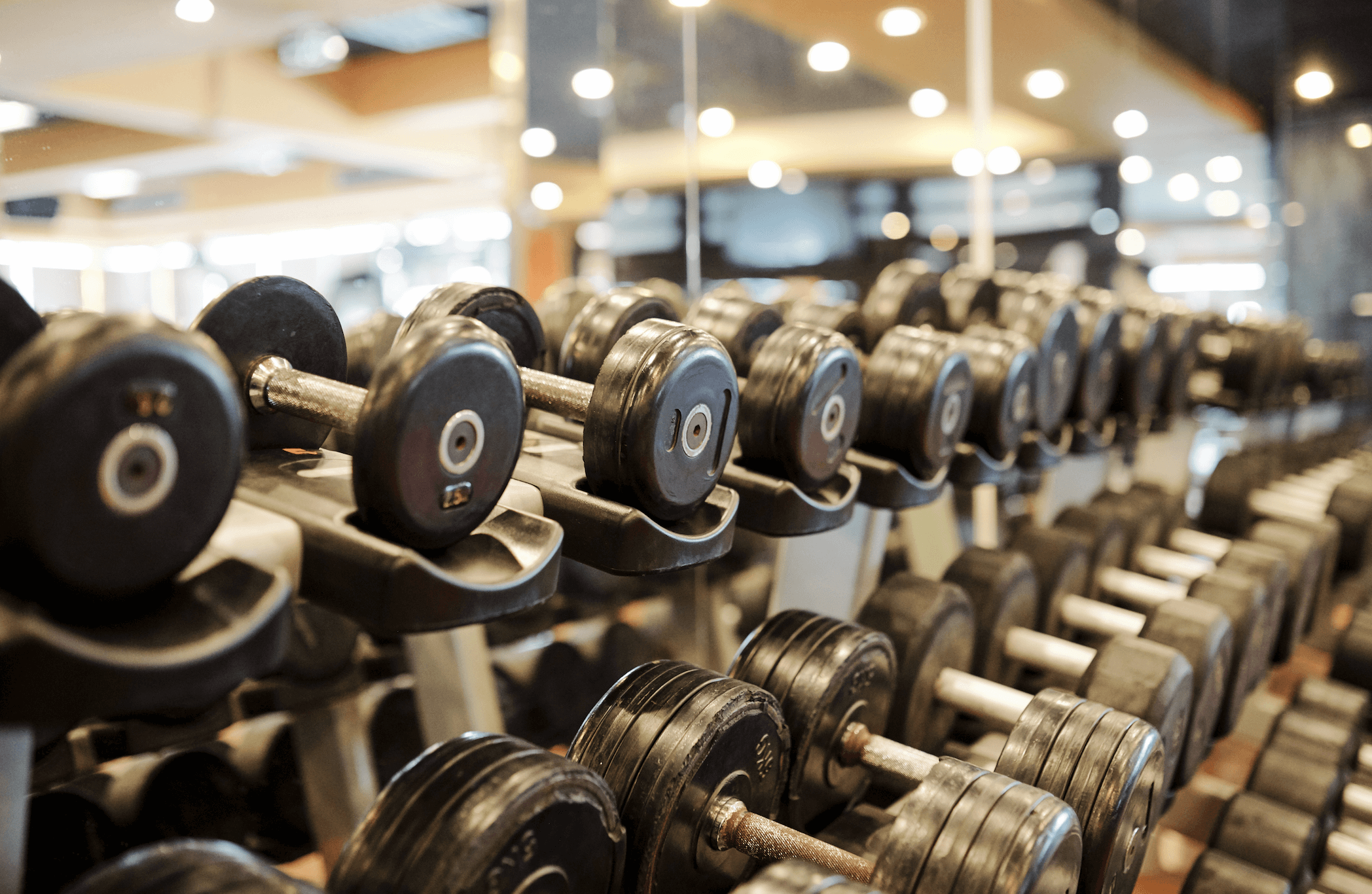 The New Year, 2022, leads to new opportunities, chances, and habit changes. One of the most common New Year's Resolutions is fitness! Personal health and exercising during busy work schedules can be challenging, and in fact, exhausting. Near your home in Spinnaker Bay, there are plenty of places ready to help you create some healthy habits.
Harbor East
Save time with these two fitness options located right here in Harbor East. The Maryland Athletic Club has it all. Personal trainers, swimming pools, free weights, yoga studios, and all kinds of fitness classes like bootcamp and barre. Check out their membership program or their all-access pass to get started!
Orange Theory Fitness Harbor East is all about that burn! This total body workout will have your heart rate pumping and your endorphins going. With early morning and late-night classes, you will always be able to get a workout in at Orange Theory.
Harbor Point
Solidcore is all about strength, full-body resistance, and slow fat burn. Unlike any pilates class ever before, this program will whip you up into shape.
Yoga and HIIT classes are restorative and challenging. Check out Hot Dragon Yoga for both hot yoga and hot HIIT classes. They offer all kinds of class packages to give you options to fit your every need.
If you prefer to workout from the comfort of your home, Live online classes are offered at Resistance! Unsure of what workout class you like? Don't worry — Resistance has a 7-day free trial. Best of all, they'll be opening an in-person spin studio in the spring, right in Harbor Point.
Fells Point
45 minutes. That is all it takes to get your workout done, to feel productive and proud of your accomplishments. F45 Team Training in Fells Point has cardio, hybrid, recovery, and resistance classes that will fit into your schedule.
Personal and group fitness is back at Sanctuary Body. Release stress through healing hands, take a pain free approach through personal training, or learn the art of equipment pilates.
Pilates house has countless classes on the Reformer for beginners, intermediaries, and advanced users. It is easy to sign up for classes using their App!
Canton & Brewer's Hill
Rev Cycle Studio claims their classes have the best sweat in Baltimore. Hop on a bike and cycle away to get your morning or evening workouts in!
Peak Performance Interval Training offers your first workout for free! After that, you'll fall in love with their coaches and interval classes. This Saturday, January 15, is their free open house, so be sure to stop by!
Community-based and team-oriented, Push 511 is here to transform you into your best self. Check out their nutrition, blog, and schedule to learn more about them!
Group fitness, rec and outdoor pool, youth and family programs, turf field, and more, Merritt Club has something for everyone. Take a gamble at a squash game or pick up basketball at the Merritt.
Downtown
How does a workout with a view sound? Join Grind Baltimore to enjoy their open gym, meal prep classes, and saunas, all on the waterfront!
FX Studios converted an old bank into a high-class gym with Under Armour Turf, private salons, and more. Right near Redwood Street, this location is open to the public and will have you fit in no time.
Federal Hill
Reflex Functional Training wants you to join their #ReflexFitFam and sweat together. Their high-intensity classes will take your fitness goals to the next level. Knockout Fitness will bring out your inner fighter through their bootcamp and boxing classes. Their illuminating lights create an electrifying setting getting you in the mood to work hard!
CrossFit has become extremely popular over the last decade. Industry Athletics is committed to making you stronger through the leadership of its expert coaching staff and nutritionist teams.
Make 2022 Your Year!
Fitness goals can be intimidating. But with Baltimore's variety of classes and trainers, you'll never be bored. Right near your home at Spinnaker Bay, you can surpass your personal health goals and dreams!
And don't forget, if you're looking to get a quick workout in, you can always visit the gym inside Spinnaker Bay, which features state-of-the-art Precor cardio equipment. If you do pay the fitness center a visit, be sure to share your sweaty selfies with us, @SpinnakerBayApts.