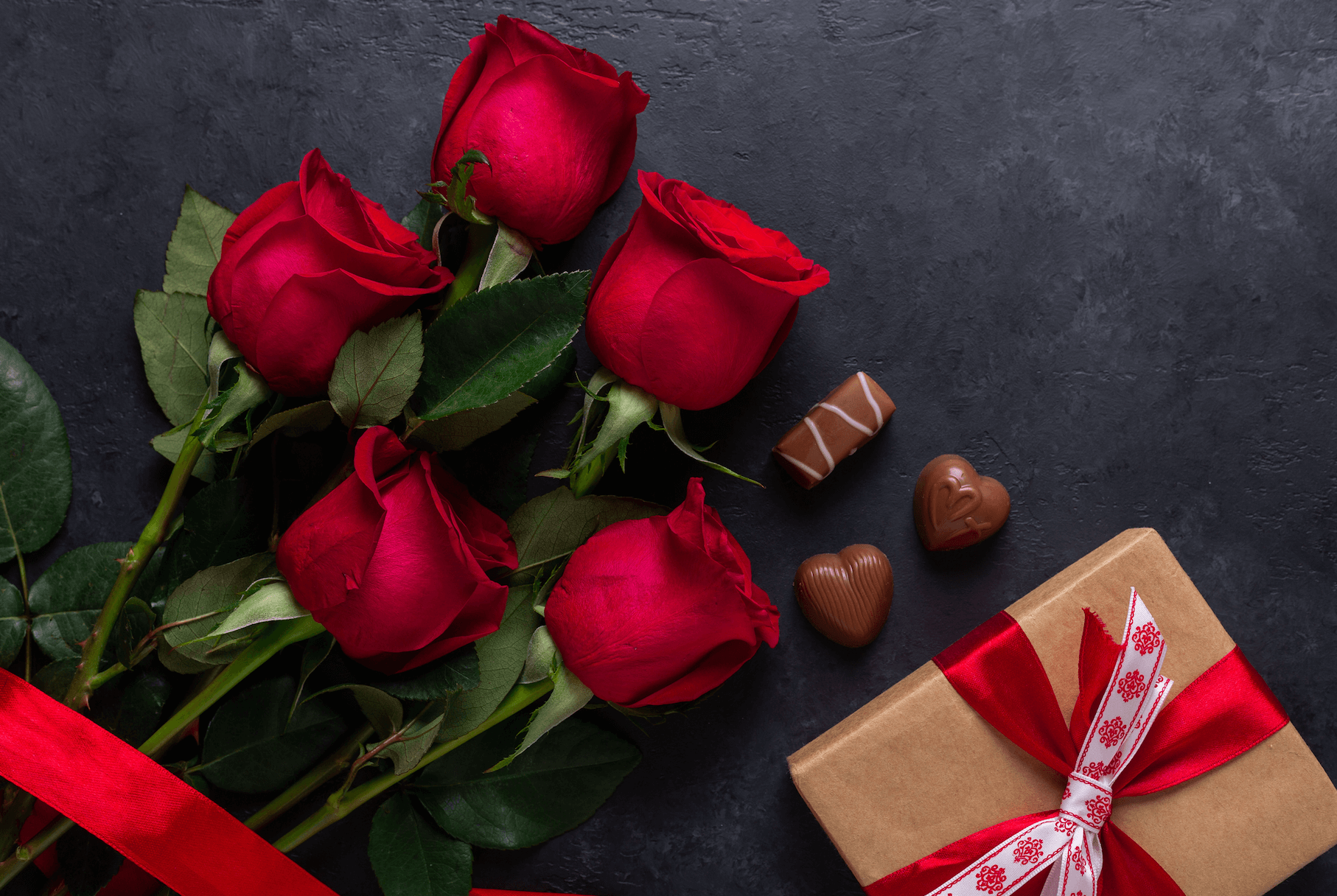 Every February 14th, chocolates and flowers and red and pink hearts fill the air. Valentine's Day, whether you love it or hate it, has become one of the biggest celebrations in the US. History tells us the origins of Valentine's Day started in 270 A.D. when Christians commemorated the death of St. Valentine. This tradition took a turn during the Middle Ages. February 14th was believed to be the start of the birds mating season, which added the idea of romance to Valentine's Day.
Steeped in history but now a commercial holiday, celebrate Valentine's Day with your loved ones, either at home here at Spinnaker Bay, or enjoy a night out on the town!
Valentine's Day Events in Baltimore
Brunch Time for Galentines!
Galentines has become a popular mantra for Valentine's Day spent with your best girlfriends! At the Maryland Zoo in Baltimore, bring your girls to experience a fascinating and fun adult-only brunch! The Galentine's Flamingo Brunch is full of mimosas and picture-perfect experiences.
You won't want to miss this. Check out the Galentine's Day Drag Brunch at Diamondback Beer. Pizza, beer, and cocktails while you and your best friends support ladies putting on a show!
Workout before Chocolate!
Meeting on the patio of the Lake Elkhorn loop, grab your running shoes, loved ones, and partner and hit the ground running! Charm City Run is putting on a free "For the Love of Running Fun Run" on Febraruy 13th.
Strolling Around, Hand-in-hand!
The Valentine's Day Makers' Market, on Saturday from 12 -5 pm, is the perfect place to walk around and take in the love! This one-stop-shop has all of Baltimore's finest—floral arrangements, balloons, blissed candles, conversation heart cake, and chocolates.
The Maryland Zoo is having their own Valentine's Day event on Saturday frim 6-9pm. Discover the true, yet shocking, facts of animal courtship on the Historic Mansion House porch. With an open bar, appetizers, desserts, and live music, you will have a blast at the Evening for Zoo Lovers.
Gifts for Your Sweetheart… or Yourself!
Sweet Treats
Chocolate-covered strawberries are a Valentine's Day classic! Find the best berries in Baltimore for your partner, galentines, and loved ones at Berries by Quicha. Mouth Party Caramel is full of sweet treats for this love-filled holiday! These handmade caramels are nut-free, gluten-free, and soy-free.
Flowers
Fleur de lis floral design has the most delicate and beautiful floral arrangements. Locally grown arrangements, chocolate strawberries, event florals, and boxed chocolates—Fleur de Lis has it all!
Enchanted Petals Florist has the classic dozen roses in all colors, the Valentine's weekly special, and the Valentine's designer choice!
Drinks
What is a romantic evening without wine? Bin 604 Wine and Spirits has every selection of wine and beer to go with your delicious dinners and desserts.
Chesapeake Wine Company has artisanal cheese, meats, flowers, and of course, wine! Order a case for $120, by the glass, or check out their menu online.
Jewelry
Stephen Page of Baltimore has a stunning selection of hand-crafted jewelry, which would make for an unforgettable Valentine's Day. Take a trip to their gallery and view their show-stopping items.
Nature jewelry, handcrafted in Baltimore, has mixed metals and more. From cicada earrings to acorn necklaces, and seashells, Tigerlillyshop jewelry has stunning pieces for any Valentine.
Happy Valentine's Day
Red roses, pink hearts, chocolate boxes…there is so much to Valentine's Day! Share your love for others in so many different ways this February 14.