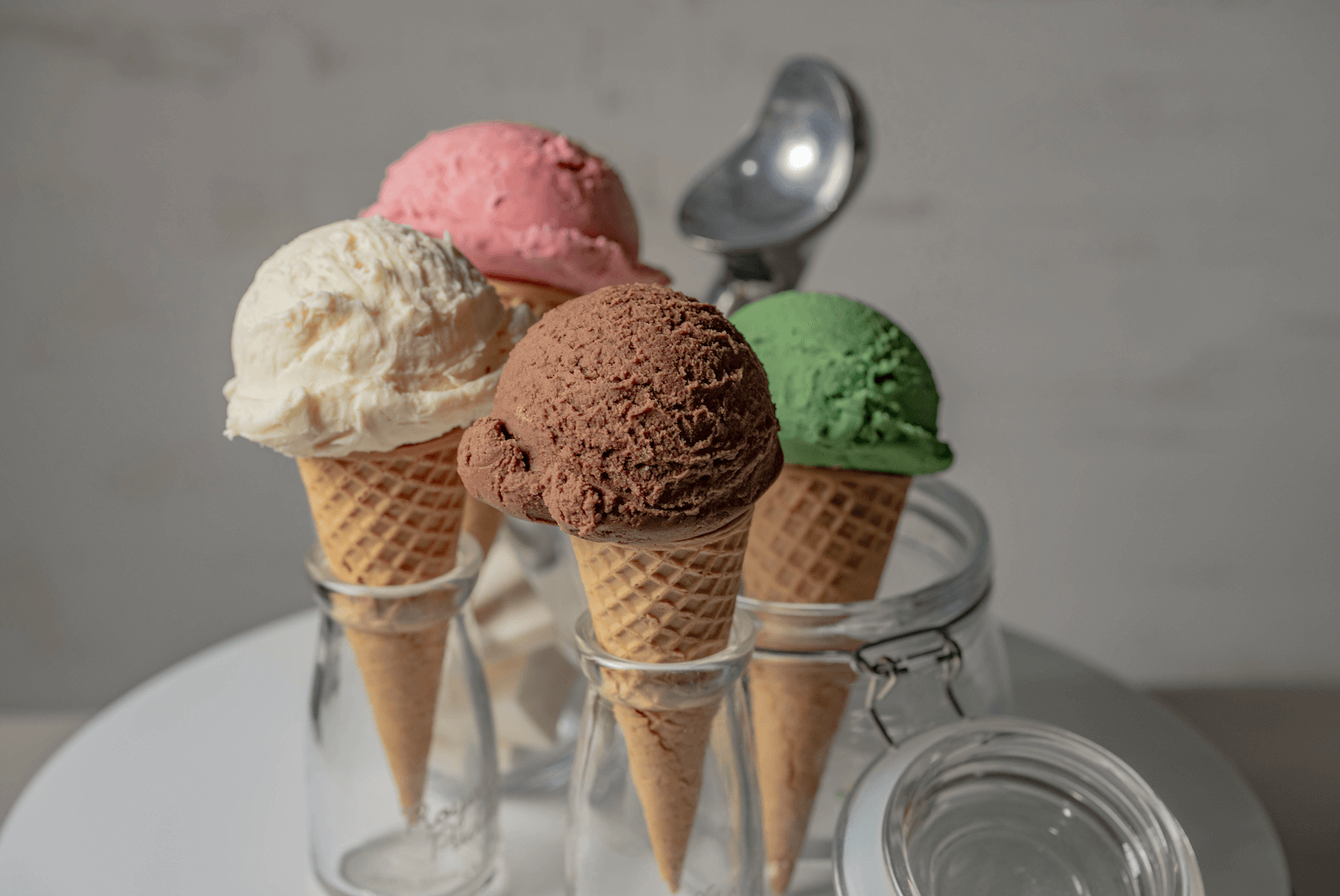 I scream, you scream, we all scream for ice cream! Ice cream is a classic dessert and a perfect treat to enjoy to cool off during the summer. July is National Ice Cream Month, which was designated by President Ronald Reagan, who also designated the third Sunday in July National Ice Cream Day, which is July 18 this year. National Ice Cream Month is a month to celebrate the delicious treat that can be enjoyed in many different ways, and there are plenty of ice cream shops to check out this month right here in Baltimore!
The Best Places in Baltimore for Ice Cream
BMore Licks is family owned with two locations, one in Canton and one in Federal Hill. With over 100 soft serve and 30 hard serve flavors, including dairy free and vegan flavors, BMore Licks has plenty of options for every ice cream lover! Some must-try flavors include their popular Fruity Pebbles soft serve and their new Banana Pudding hard serve!
Find "happiness through ice cream" at The Charmery in Hampden! The Charmery is known for having constantly rotating flavors, so there is always something new to try. Some of their most unique flavors include their new Nerds ice cream, which has Nerds candy pieces mixed into the ice cream!
Enjoy a beautiful walk along the water with a sweet treat from Fells Point Creamery, located right across from the harbor on Thames St. The options are endless at the shop, where you can create your own smoothies and shakes, as well as add unlimited mix-ins to make your own ice cream creations. Popular flavors include their Cookies N Cream and all new Lavender.
Taharka Bros began as a nonprofit, but has now expanded its business to become one of Baltimore's most well known ice cream shops! Taharka Bros carries many original flavors including their famous Honey Graham, Mintflix & Chillz, and Coffee Oreo. Check out one of their three store locations in Federal Hill, Remington, and Fells Point, or get your ice cream delivered right to your door!
Miss Twist has her own ice cream truck that travels throughout the city! Miss Twist puts their own twist on classic soft serve ice cream, serving delicious creations, such as their seasonal Creamsicle Twist ice cream and their Gelati, which is your choice of flavor of water ice topped with the soft serve of your choice.
Häagen-Dazs
If you're looking for ice cream as close to home as possible, then Häagen-Dazs is the place for you—we're just around the corner from this delectable chain featuring classics like Mint Chip and Rocky Road.
Happy Treats to You
We hope you have a delicious National Ice Cream Month! If you do try any treats from one of these establishments, be sure to mention us in your photos, @SpinnakerBayApts.