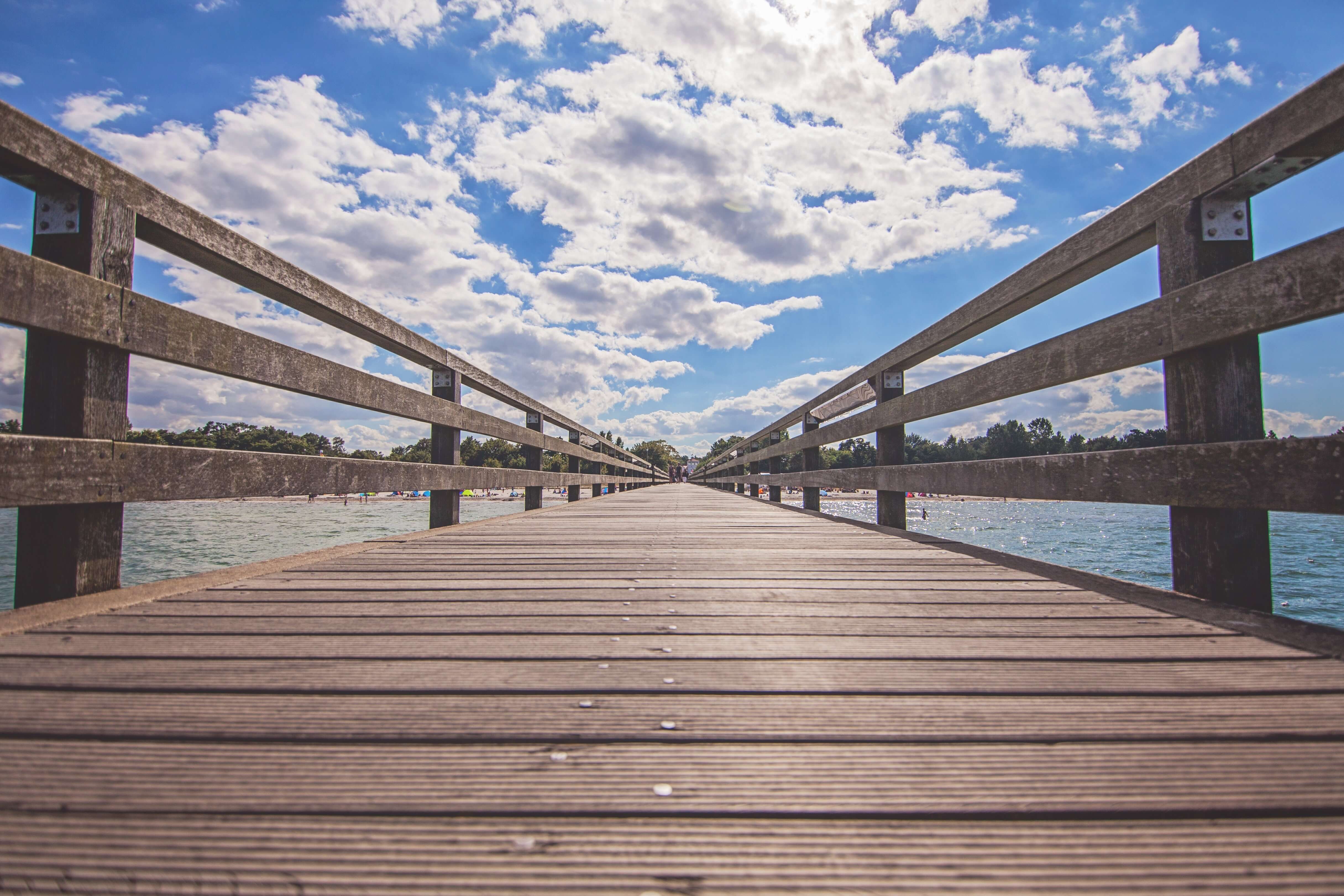 Happy Memorial Day, Spinnaker residents! This long weekend is the unofficial kick-off to summer. However, Memorial Day represents more than an extra day off work. We'd also like to take the opportunity to honor those who sacrificed their lives in service and extend our gratitude to their families.
Destinations to Discover
Want to get away this Memorial Day Weekend? We've selected some of our favorite destinations within driving distance that are perfect for a long weekend trip.
Beaches
Cape Charles Beach – 4 hours from Baltimore
Nestled along Virginia's eastern shore, Cape Charles beach is a fantastic option for MDW. This serene public beach has very few waves, making it ideal for a peaceful swim. Between beach visits, you can stroll through the town's picturesque neighborhoods and historic architecture.
Maryland's Coast – 2.5 hours from Baltimore
Want to stay in our home state? No problem. There is plenty to see and do along the coast of Maryland, including nightlife in Ocean City. Or, visit Assateague Island for a once-in-a-lifetime view of wild horses. Or, get a dose of small-town living by visiting one (or a few!) of the cute coastal towns like Berlin, Snow Hill, or Pocomoke.
Rehoboth Beach – 2.5 hours from Baltimore
Delaware's Rehoboth Beach is another great getaway. There, you can get the best of both worlds with a rejuvenating beach day and a fun night out on the vibrant boardwalk. Plus, you can take advantage of Delaware's tax-free shopping!
Small Towns
Berkeley Springs – 1.5 hours from Baltimore
Berkeley Springs, West Virginia has it all – historic charm, luxurious spas, scenic state parks, and more. It's a great destination for large groups, because there's truly something for everyone.
Lancaster – 1.5 hours from Baltimore
Slow down and reconnect with a slower pace of life this Memorial Day Weekend. Visit Amish Country in Lancaster, PA to experience authentic Amish traditions and cuisine. Try a buggy ride, tour a farmhouse, and take the opportunity to appreciate the gorgeous Pennsylvanian landscape. Then, come back to modern times and explore one of the breweries or eateries in downtown Lancaster.
Adventurous Locales
Deep Creek – 1 hour from Baltimore
If you love outdoor adventures, visit Deep Creek. This region is home to over 40 hiking and biking trails, so you'll never run out of room to roam. Enjoy gorgeous lake views, mountain vistas, and plenty more.
Harpers Ferry – 1 hour from Baltimore
If you haven't been to Harpers Ferry yet, MDW is a great time to visit. History lovers can explore the dozens of historic sites, while outdoorsy types can get their steps in along 20 miles of hiking trails. There's also great opportunities for biking, climbing, and picnicking in the park.
Enjoy Your Weekend
Whether you head to one of these destinations or spend your Memorial Day Weekend here at Spinnaker Bay, don't forget to tag us on socials @SpinnakerBayApts.